Official Beer Partner
Lord Karan Bilimoria founded Cobra Beer in 1989 having realised that Britain deserved a better, smoother, less gassy lager.
Using the finest natural ingredients and a traditional Indian blend of barley malt and yeast, with maize, hops, and rice, he created an extra smooth and less gassy beer, quite unlike any other. Originally planned to be called Panther, the beer was ready to go, but the name wasn't popular with customers and was changed to Cobra at the eleventh hour. They have been awarded a total of 88 Gold Medals by Monde Selection. In 2016 Cobra was awarded 5 gold medals across the Cobra Beer product range including a Grand Gold for King Cobra.
Cobra Beer will be available for Members to sample at a range of Club events throughout the year.
Baron Bilimoria was at Sidney Sussex (1986-88) and read law. He gained a Half-Blue at Polo in 1988 and is an active Club Member.
Official Digital Partner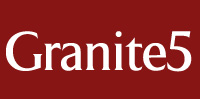 Cambridgeshire-based Granite 5 is an award-winning digital agency with a reputation for producing beautiful websites that really work. We are proud to be a Hawks' Club Partner. We are responsible for creating the new Club website and integrating it with a fresh database to make the Hawks' match fit for the 21st century.
---

Our Annual Cambridge Partners

We focus on proprietary trading, market-making and investment management. Founded in London in 2011, the Maven Group now has offices in London and Hong Kong and employs over 80 people. We implement both fundamental and quantitative investment management as well as trading & market making strategies across global financial markets.
Newton implements transformational, award-winning change across a wide range of sectors including healthcare, transport & infrastructure, social care, defence, local government, services, manufacturing, and private equity. With a 'no results, no fee' approach, Newton works hands-on to generate sustainable financial and operational improvement for some of the world's most successful, innovative organisations
Founded in 1987, OC&C Strategy Consultants operate around the world to bring clear thinking to the most complex issues facing ambitious management. While we are a global consulting firm, we have never seen size as an end in itself. We strive to be the preferred strategy consultancy for a select number of prestigious clients to whom we can devote our full attention, creating exciting solutions and opportunities.
The strategies we develop are creative, possibly provocative yet always practical and, above all, actionable.
---
Our Event Partners
Helix Management Services is a group holding company that owns and supports a growing collection of specialist businesses. It delivers a diverse but cohesive range of qualitative services to the legal community, both private practice and in-house. The firm was established to provide a cohesive range of specialist support services to law firms in the crucial stages of consolidation.
We are proud to be sponsoring the inaugural Hawks' Club Lecture and Dinner at Lord's in March 2017.