Ed Hyde
Jesus | CUCC, CURC, CURTC, CURFC, CUAFL
The upcoming academic year presents an incredibly exciting opportunity for the Club. Given the disruptions of the past eighteen months, university students will be anticipating an action-packed year – and the Hawks' Club is no different. Whether it is the annual Hawks' Dinner in London, the Hawks' Summer Event or a quiet drink in the bar with a couple of friends, the Club is looking forward to making up for lost time.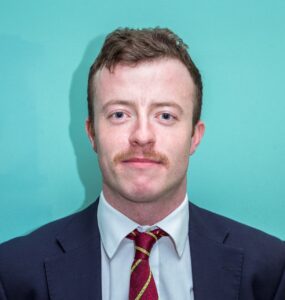 This year's Committee has two key aims for the coming year: ensure that the Clubhouse returns to its thriving self and continue to improve the quality and frequency of communications to the alumni network. Work towards the former has already begun, with the Committee planning a number of clubhouse events over the course of the year , whilst also working hard to re-establish brunches and lunches at the Clubhouse. With regards to the latter, we aim to continue the progress made with alumni communications by last year's Committee, through bi-termly newsletters and regular website and social media updates.
Above all, the year ahead provides a great opportunity to reconnect in person with fellow Hawks. As such, we are looking forward to seeing as many Hawks as possible at the Clubhouse and Club events over the course of the year. Please feel free to contact me (president@hawksclub.co.uk) with any questions, comments or feedback – the Committee and I are always looking for ways to improve the club.
GDBO
Ed Hyde
Hawks' Club President 2021-2022
Jesus | CUCC, CURC, CURTC, CURFC, CUAFL