An astonishing number of Members have represented their countries in International contests or at Olympic Games.
This 12-page booklet was produced for the the Club's Inaugural Sports Lecture & Dinner held at Lord's on 30 March 2017. Only five sports are included – Athletics, Cricket, Hockey, Rowing and Rugby Football Union – but hundreds of athletes are listed.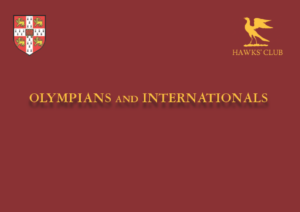 Members are welcome to download and peruse the booklet and make suggested amendments and additions for future editions. Contributions from the many other sports which Members participate in are particularly welcome. These should be addressed to our administrator, Tomi Ayodeji
The University has published a record of All Known Olympians. The Club updated  this and produced it as a A2 sheet in March 2017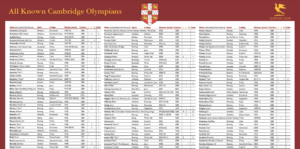 This A2 sheet can also be downloaded for close scrutiny…  Not all the athletes shown were Members of Hawks'.