The Hawks' Club has been in existence since 1872 and represents the best sportsmen at the University of Cambridge. Membership is by election only, and the usual criterion is that the candidate should have been awarded his Blue, Half-Blue or Second Team Colours, which involves having taken part in the match or race against Oxford in his particular sport.
The Trust was established in January 1996 with a relatively small endowment capital donated by some of the Members to provide grants to current Cambridge University students, male and female, whose sporting activities were being inhibited by financial constraints.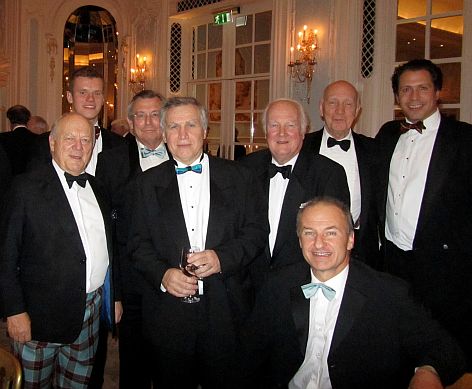 Members
Make the most of your membership. Get in touch with old friends through the Members' directory. Take part in a range of exciting social or sporting events held throughout the year. Enjoy the hospitality of our many reciprocal clubs throughout the world. Visit our online shop for quality sportswear and distinctive merchandise and relish the sociable atmosphere of the Clubhouse.
Make full use of a convivial Clubhouse and enjoy excellent food and drink. Take opportunities to establish a great network – and party hard! Be part of events throughout the year and stay in touch with former teammates across the globe.
Senior members of the business and professional community in Cambridge who make regular use of the facilities and support the Committee to ensure the well-being of the Hawks' Club.
Prospective Members can be proposed by an existing Dining Rights Member, a Member of the Hawks' Club or by a Corporate Member
clubhouse opening dates
The Clubhouse is open throughout full term, with a variety of food and bar services offered at different times of the week. Please check the Opening Times page for more information.
Michaelmas 30 Sept to 20 Dec 2020
Lent Term 6 Jan to 2 April 2021
Easter Term 14 April to 2 July 2021
Bar and food service not available on Mondays
| DAY | OPENING TIME | BAR SERVICE | FOOD ORDERS |
| --- | --- | --- | --- |
| Monday | Closed | - | - |
| Tuesday, Wednesday, Thursday | 11:30am-2:30pm & 6pm-10pm | 6pm-10pm | 6pm-9pm |
| Friday, Saturday, Sunday | 6pm-10pm | 6pm-10pm | 6pm-9pm |
How you can help
We are always looking for volunteers who can provide some personal time to help us with any of the myriad tasks that running this club entails - it might be projects, running events, cleansing the members' register, or something else. If you think you can help, please let us know