Russ Abel
'Silly and Procrastination Studies', Fitzwilliam, CUHC, 2000-04
Hawks' Committee 2002-03, President 2003-04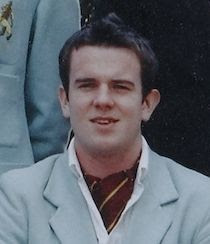 Where are you now?
Istanbul.
What are your sporting career highlights?
Winning the East Premier Hockey League in 2004 with the boys. Sadly didn't go on to romp the VM. Hong Kong 7s pitch invasion without being caught.
What are your fondest memories of Cambridge Sport and The Hawks' Club?
Too many. And few that are printable. But what stands out most was the easy camaraderie the Club House engendered across a range of sports and characters. A golden time.
What do you miss most about Cambridge / The Hawks' Club?
Hawks Committee Dinners, ….the aftermath of Hawks Committee dinners. Burgers and beers in the bar after a game, during a lecture, before Rumboogie. 25 heads.
If you could relive any sporting moment from your lifetime, what would it be and why?
Fitz vs Catz Rugby Cuppers semi-final. Losing in sudden death extra time, after a hospitalisation and extra time failed to produce a winner. All on my 21st birthday which I shared with a best mate. Without time for a shower we all jumped in a stretch limo (class) with ten other blokes and went to Oxford for the boxing VM. It was hard and bitter work chewing through the beers that night. But the light blues prevailed. GDBO.