Our most prestigious event of the summer to be held in the Cambridge Judge Business School on Tuesday 5 June at 6pm.
Our speaker this year will be the England cricketer, author and journalist, Ed Smith (Peterhouse 1995).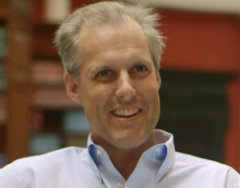 He is a Senior Research Fellow in Journalism at the University of Buckingham, and 'one of Britain's most distinguished scholars of the history and sociology of sport'. In April this year he was appointed National Selector for England Cricket.
Join us for a drinks and canapés reception at 6pm before Ed's lecture on 'Why Sport belongs to the Humanities as much as the Sciences.' It will address life as much as sport.
Ed has the perfect credentials: he scored a century on his First-class debut and took a Double First in History, before playing First-class cricket for 13 years. Joining Ed will be the most recent winners of The Hawks' Club Charitable Trust Award.
The Lecture will be followed by a dinner in Downing College, 8 minutes walk away, at 8.15pm. Our Guest of Honour there will be double Olympian Champion Tom James MBE ( Trinity Hall 2002)
There will be a silent auction. Those Members unable to attend, particularly those overseas, are able to participate in the auction. (Rest assured, delivery of purchased items to overseas destinations is prompt).
All proceeds from the evening will go to the The Hawks' Charitable Trust that provides financial support to talented male and female athletes  to enable them to focus on their sporting endeavours and studies. (Last month £30,000 was given to 145 athletes).
Savings for Members and guests: Check your email
All Hawks' and Ospreys Members, and their guests, qualify for discounted ticket prices. Promotional codes have been circulated via Members' emails.
There are a limited number of dinner tickets available with a discount to Members.  Details have been circulated via email.
Under 30s: Members of either Club under the 30 who wish to attend the Lecture & Dinner or the Reception & Lecture only, will receive a further 10% saving for themselves. This is in line with the Club's declared policy to support all younger alumni. To book these places, contact Jonathan Dickins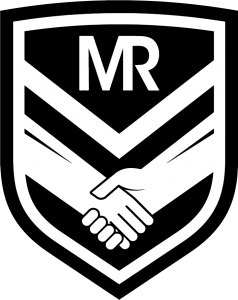 MR Sport is presenting this event. It provides high-level engagement in sport, including event design, management and delivery; as well as advocacy and strategic communications advice to sports bodies and organisations with an interest in sport.
Event Location
Cambridge Judge Business School
University of Cambridge
Trumpington Street
Cambridge
CB2 1AG
United Kingdom
Event Organiser
MR Sport
www.markramsdale.com/#Contact