Join us to enjoy the build up to the match and the atmosphere of a traditional Twickenham lunch.
We can be found in the Cardinal Vaughan car park. Here you can enjoy a choice of drinks including Bloody Marys, along with a variety of beers and wine both before and after the match
To keep you warm we will serve a hot lunch.
Join us any time from 1.45 pm before kick off at 4.45pm.
Members and their guests are welcome to book hospitality here. The price does not include tickets to the game. Members should source match tickets themselves.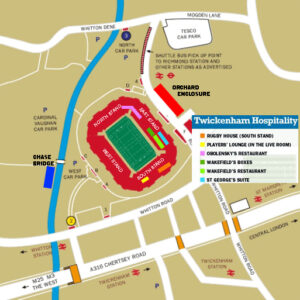 Event Location
Twickenham RFU Stadium
Whitton Road
Twickenham
TW2 7BA
United Kingdom